Picture this: you wake up feeling under the weather and realize you won't be able to make it to school. It's a tough situation, because to be honest – I've done it before…. dragged myself out of bed and gone to school because sometimes it's just easier than getting everything organised for a substitute / relief teacher.
NOT ANYMORE!
After catching COVID, suddenly having to stay home for at least a week and not being able to plan anything left me worried about my students learning. So I've spent the last 18 month putting together packs that are suitable for grades 2 to 4 that require NO PREP. All you have to do is print and go.
One of the greatest challenges for substitute / relief teachers is stepping into a classroom with limited knowledge of the students' regular routines and materials. This resource, with its range of engaging activities, ensures that students stay on track even when you're away.
Each of the five packs, covering the areas of Geography, Health, Science, Math and English include a collection of worksheets, hands-on activities, and print-and-play games and are duplicated in both US English and Australian English to cater for regional spelling differences.
Nothing makes learning more enjoyable than interactive games! Each resource includes print-and-play games that are not only fun but also educational. These games provide substitute / relief teachers with an easy-to-use and engaging way to reinforce key concepts while keeping students entertained.
The best part about this resource is that it's not limited to sick days alone. Even when you're present in the classroom, it serves as an incredible supplement to your regular lessons.  You can incorporate these worksheets, games, and activities into your daily plans to add a fresh and engaging twist to your teaching. I often use the worksheets and games to add to my existing learning program.
Being too sick to go to school can be frustrating, especially when you worry about the impact on your students' education. However, with this resource in your teaching toolkit, you can rest assured that your absence won't hinder their progress and your students will be engaged and excited about learning.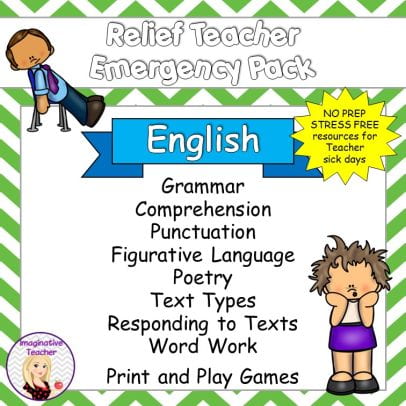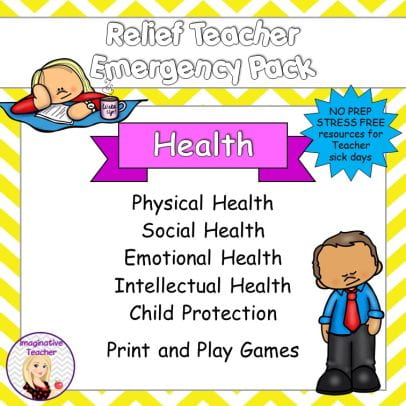 I highly recommend clicking on the images above and looking at the previews for yourself. Each pack will ensure that your classroom never misses a beat, even when you're not feeling your best.
Happy teaching!
✏️❤️ Katie